Trio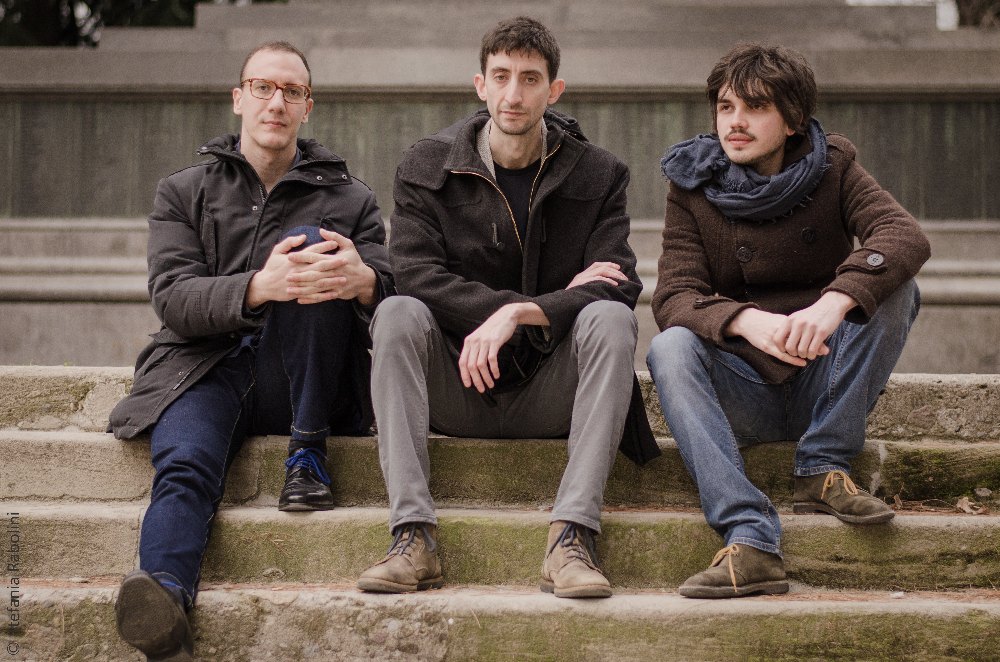 ph. Stefania Rabolini
Antonio Vivenzio (piano)
Claudio Ottaviano (doublebass)
Filippo Sala (drums)

The trio started in 2012 thanks to a chance meeting of these three musicians. They share a marked musical sensitivity and a great improvisation creativity, interacting with each other and weaving together a constant dialogue, which sometimes becomes a game.
Their repertory is based on original compositions marked by warm and bright tones, ranging from thoughtful to groovy moods. The main thread is the care for sound and tone colours, with an essential, original and expressive style supported by a solid technique.
"Canyon", published in September 2016 by Auand Records, is their first work.
download pdf
photos
reviews
ANTONIO VIVENZIO

CANYON
Antonio Vivenzio
(
piano
)
Claudio Ottaviano
(
doublebass
)
Filippo Sala
(
drums
)
special guest :
Tino Tracanna
(
soprano sax on #3, 7
)
Auand Records 2016